The Amazon WorkSpaces Experts
We specialize in Amazon WorkSpaces and AppStream 2.0 as a trusted AWS Advanced Partner, assisting clients in all AWS regions with the migration of their desktops and applications to the AWS Platform. Using Amazon WorkSpaces Manager, you can automate, deploy, and manage your remote workforce from anywhere in the world.
ABOUT US
Why Nuvens?
We use the Amazon Web Services cloud at Nuvens. We specialize in and focus on a few of the ever-expanding services provided by AWS. Nuvens Consulting is an Amazon Web Services Advanced Partner. Consulting partners in the Advanced Partner Network (APN) can help customers manage infrastructure strategically by utilizing Amazon WorkSpaces Manager and Appstream 2.0. AWS End User Computing (EUC) Competency Partners can help customers provision, secure, and extract intelligence from end-point devices, end-user apps, and data on AWS. Nuvens received the AWS EUC 2018 Leadership Award and participates in the AWS Well-Architected Program.
COST EFFECTIVE SOLUTIONS
Nuvens for Amazon WorkSpaces
Nuvens can help you get started with Amazon WorkSpaces at a low or no cost to your company by utilizing Amazon's Accelerator packages. With Amazon WorkSpaces, you don't need complicated infrastructure to provide a fully available, scaleable, configurable, and secure service whenever your user base requires it.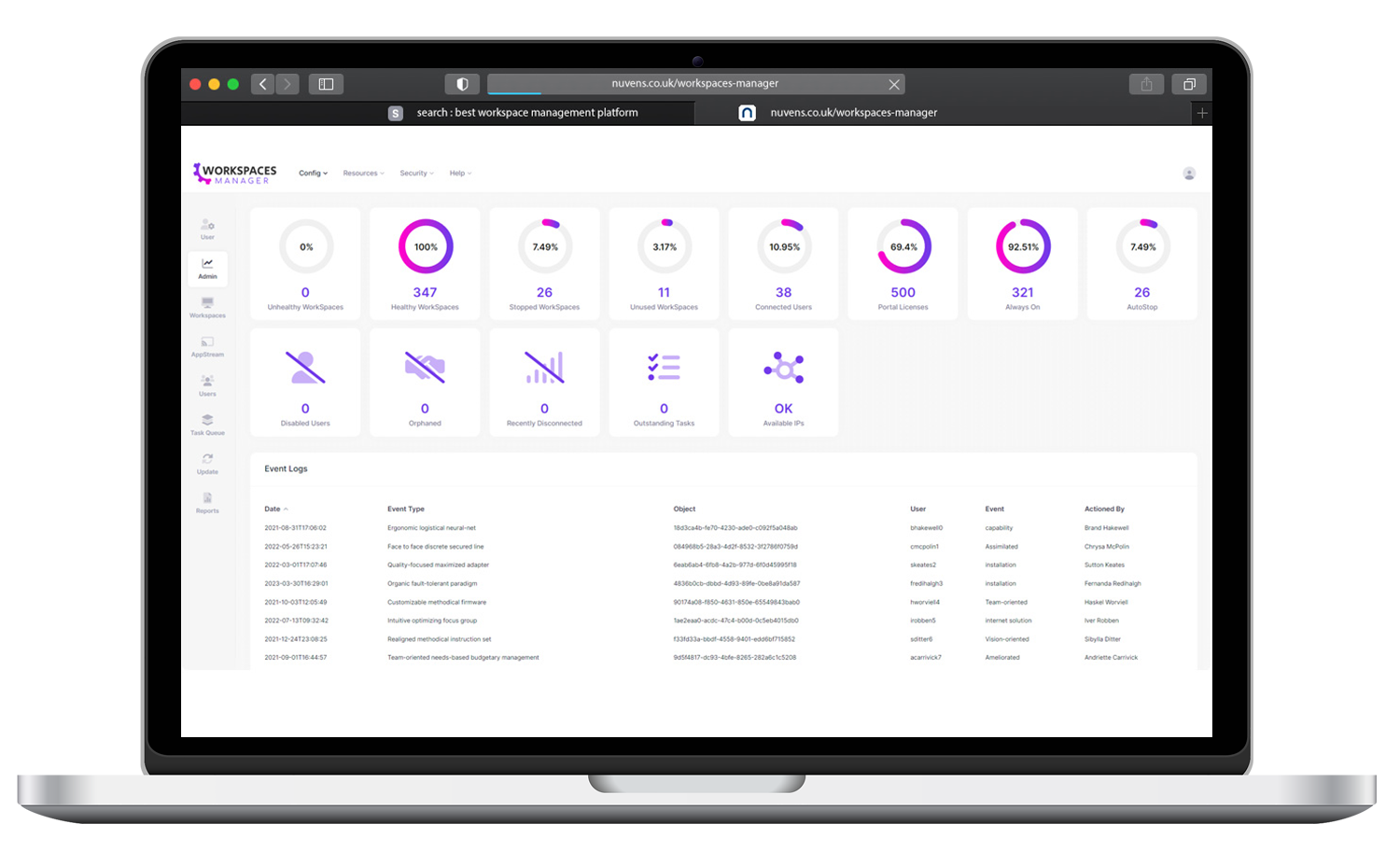 Our Clients CASE STUDY The Partnership Continues…
Nuvens has been helping us configure AppStream for the FT's editorial system, Methode. Nuvens strong knowledge of AWS services gives us confidence in an optimal solution. Their experience in the news industry means they understand the needs of a global editorial system, and therefore they are able to communicate and champion our feedback and requests with AWS development teams. As many of the features and integrations are on the cutting edge, we appreciate how Nuvens takes on each new challenge with confidence, enthusiasm, and professionalism. Nuvens involvement has been essential to delivering a successful AppStream proof of concept, and we are continuing to work together on the next phase of implementation and rollout.
Let's have a conversation